Music
Liam is a folk singer and an Irish traditional musician based in the Boston area. His first love is sean-nós singing, but he can also be found playing Irish dance music on the flute or delivering ballads from all over the English-speaking world from behind his guitar.
Audio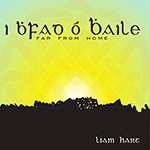 Liam released his first album, Far From Home, in 2010. It is available on iTunes and Amazon, and you can read more than you possibly ever wanted to know about it here.
You can find some recordings of Liam at various trad sessions around Boston over at his Boston Session Blog.
Sessions
When Irish musicians refer to a "session" they mean an informal gathering of musicians who have gotten together to share their music with one another. While they may play together often, they are not a "band" and there may or may not be an "audience." There are mainly two kinds of sessions to be found, "house" sessions, which tend to be private and be limited to musicians only, with any audience that is present consisting of musicians who don't happen to be playing at the moment and maybe some family or close friends. "Pub" sessions are a bit more formal, with usually a few musicians serving as paid "hosts" and others coming in to have a tune with them. Liam can often be found hosting sessions around greater Boston. Check the upcoming gigs box above for this week's sessions and other upcoming shows.
Irish Language
If you are interested in private Irish tutoring, contact Liam at liamhart@gmail.com.
Irish Language Resources

About Liam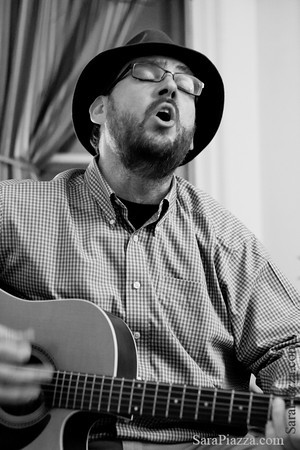 Liam was born in Newton, New Jersey, and grew up in the shadow of the ridge that the Indians called Kittatinny.  He was blessed with a musical family, with folk songs from his mother, country and bluegrass from his father, and jazz standards from his grandmother.  He discovered Irish music at the age of twelve, when he came upon a Clancy Brothers record in his mother's collection.  It was there that he first heard the Irish language, and he began studying it in the late 1980s.
Around that time, as a young teenager, he taught himself the bodhrán and a few tunes on the whistle and he started to visit sessions in Manhattan, where he was introduced to Irish dance music by some of the best traditional musicians in the New York area.  He left home in 1993 to attend the University of Kentucky, where he studied classical singing and spent many hours at the listening library, immersing himself in field recordings from Ireland, Britain and Appalachia.
In 1996 and 1997, he competed at the CCE Midwest Fleadh, winning thirteen medals and qualifying for Fleadh Ceoil na hÉireann.  He traveled to Ireland in 1997 and competed at the Fleadh after spending a summer term at UCG's Carraroe campus studying Irish in an immersion enviornment.  While still in Kentucky, he met Dan Cummins and Bev Buchanan, and soon began playing with them regularly in a band called Liam's Fancy, named for the source of much of their music, the great Billy McComiskey.
Returning to New Jersey in 1999, Liam spent the next eight years teaching music and the Irish language at the Irish American Association of Northwest New Jersey, while teaching himself to play the flute.  At the same time, he pursued his lifelong interest in church music at the Cathedral Basilica of the Sacred Heart in Newark, NJ.
In 2007, Liam once again travelled to Ireland to compete at Fleadh Ceoil na hÉireann, taking second place in the in the Newly Composed Song in Irish competition with his "Amhrán Sandyston Mheiriceá."  That fall, Liam and his wife Kitty moved to New England, where they live with their two daughters, Flora and Nesta.  His first album, Far From Home, was released in 2010. He can currently be found hosting some of the Boston area's fiercest sessions.